Onsite mobile repair
Erepaircafe is india's leading onsite mobile repair brand that offers best-in-class mobile phone repair services in Bangalore. We are planning to increase our presence in many more cities across the country in 2022. Smartphone repair is easy and convenient at eRepairCafe as one does not need to exhaust oneself in finding a reliable repair vendor physically because you can book our services online and get your device repaired immediately at your doorstep or in 1 hours at max.
Here are some most common queries that we get from the customers related to doorstep mobile repair:
What repair services are offered at eRepairCafe?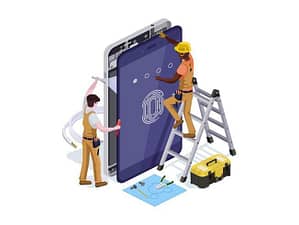 At eRepairCafe, one gets two types of repair services one a doorstep mobile repair and the other an in-store repair. Our doorstep service is currently available in Bangalore. eRepairCafe walk-in repair is available in Bangalore, RT.Nagar. Both the services are highly affordable and come with up to 6 months warranty.
What is in-store repair?
One can walk into the store for a smartphone or tablet repair. You are required to submit the phone for evaluation and in return, you get a receipt for the same. After the first round of evaluation, our repair executive will get in touch with you regarding the estimate repair cost and a complete report of the issues found in your device.
What is onsite mobile repair?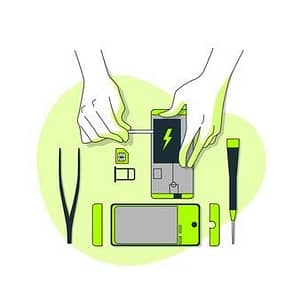 Onsite Mobile Repair is a convenient service in which we send a certified professional at your doorstep with all the repair tools and 100% quality spares. Our repair executive will repair your device in front of you which also makes it the safest way of getting one's phone fixed.